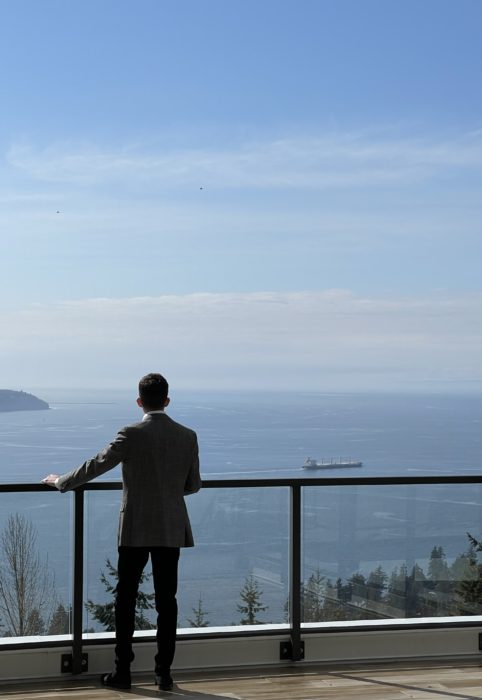 YOUR LOCAL REAL ESTATE EXPERT.
Growing up in West Vancouver has given Sean an edge when it comes to the luxury real estate market, leading him to an unmatchable grasp on the area and the demographic within it. Sean graduated from Ryerson University with a business degree, and has since found his passion for architecture, design, and leading the next generation of real estate excellence. He's very active and when he's not helping his clients buy or sell their home, you'll find him enjoying Vancouver's beautiful outdoors or discovering the city's newest restaurants. Being equipped with an adventurous spirit led Sean to spending his final semester in Hong Kong and subsequently securing an internship in Amsterdam for 6 months, further expanding his international network. Travelling has been an invaluable experience that has opened doors for Sean as well as fostered his ability to understand and communicate with people of all cultures and ages. Several years of hospitality experience in a variety of customer service and client-facing roles further exemplify his natural ability and passion for working with people. Sean is extremely social which has helped develop his client base and network within the city of Vancouver and abroad.
Sean strives to build solid, trusting relationships with his clients to truly understand and properly identify their needs. He leads his clients through the buying and selling process effectively and honestly to ensure a smooth, stress-free experience; Sean takes pride in delivering a luxury real estate experience at all price points.
He's a dynamic agent with a business background that assists in all parts of the selling process. High attention to detail, market knowledge and complex negotiation skills, set Sean's clients up for success. Clients will see firsthand his commitment to providing exceptional customer service while adapting to the needs of each individual.
Sean believes in building lasting relationships with his clients and is looking forward to delivering a luxury experience for years to come throughout their homeowner journey.